27. Dezember 2021 / JAHRESRÜCKLBLICK 2021: MEINE FAVORITEN
20 – 21 Uhr 
It'll Be Me-Dave Edmunds-It'll Be Me
Vagabond Man-Billy F Gibbons-Hardware
You Hear Georgia-Blackberry Smoke-You Hear Georgia
God Only Knows-Brian Wilson-At My Piano
Louisiana Blues-Beau Weevils feat. Charlie Daniels-Songs in the Key of E
Cat Man Do-Brigitte Demeyer-Seeker
The Longer That I Live-Curtis Salgado-Damage Control
All in All-The Delevantes-A Thousand Turns
Make America Groove-Diane Durrett & Soul Suga-Put A Lid On It
I've Got To Get To You-Dion, Boz Scaggs, Joe Menza, Mike Menza-Stomping Ground
Irish Girl-The Dirty Knobs-Wreckless Abandon
Walkin' on Bourbon Street-Ericson Holt-Walkin' on Bourbon Street
Three Time Loser-Joanne Shaw Taylor-The Blues Album
Long Black Electric Cadillac-John Hiatt with The Jerry Douglas Band-Leftover Feelings
Sittin' on Top of the World-The Flatlanders -Treasure of Love
21 – 22 Uhr
Honeysuckle Blue (Feat. Sadler Vaden)-Jason Isbell & The 400 Unit-Georgia Blue
Nice Things-Hayes Carll-You Get It All
What's the Matter-James McMurtry-The Horses And The Hounds
Let's All Get Together and Fight-Kentucky Headhunters-….That's a Fact Jack!
Crazy-The Georgia Satellites-Ultimate Georgia Satellites
Tennessee Waltz (feat. Eliza Jane Barnes)-Jimmy Barnes-Flesh And Blood
Love Special Delivery-Los Lobos-Native Sons
Love, Hope and Dreams-Knopf-Long Road
Talkin' About Them Blues-Lucky Wüthrich-Steady
Love That Burns-Rick Vito-Mick Fleetwood & Friends Celebrate The Music Of Peter Green And The Early Years Of Fleetwood Mac
That Lucky Old Sun-Tommy Womack-I Thought I Was Fine
Champagne Corolla-Steve Earle & The Dukes-J.T.
Show Me How You Do It (feat. Yates McKendree)-Teresa James & The Rhythm Tramps-Rose-Colored Glasses Vol. 1
Fire It Up-Steve Cropper-Fire It Up
The Shape I'm In (feat. Yates McKendree)-The Rock House All Stars-Stage Fright at 50 – An Ovation from Nashville
22 – 23 Uhr
Dear Mr. Fantasy-Southern Culture On The Skids-At Home with Southern Culture on the Skids
Mamarita-Seth James-Different Hat
Some Kind Of Wonderful-Rod Stewart-The Tears Of Hercules
Just a Closer Walk With Thee-Shelby Lynne-The Servant
I Ain't Living Long Like This (feat. Rodney Crowell)-Shannon McNally-The Waylon Sessions
Can't Let Go-Robert Plant, Alison Krauss-Raise The Roof
Revival-The Dirty Guv'Nahs -Revival
Somewhere-Tommy Castro-Tommy Castro Presents: A Bluesman Came To Town
Pandemic 2020-Trevor B. Power-What Is Real
Way of Heart-Willie Nile-The Day The Earth Stood Still
Come Back Home-Joanna Connor-4801 South Indiana Avenue
I Saw It Coming-Reckless Kelly-The 9/11 Demos
Had to Leave-Texas-Hi
Kompass –Udo Lindenberg-
Running Man-Mike Zito-Resurrection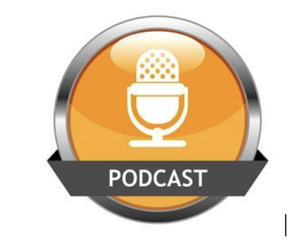 Links zum Podcast:
20. Dezember 2021 / MERRY X-MAS
20 – 21  Uhr
Run Run Rudolph-Georgia Satellites-Southern Rock Christmas 2015
Music-John Miles-Arrow 500
I'm A Believer-Monkees-Stardust Original Soundtrack Recordings
Last Train To Clarksville-Monkees-Here They Come: The Greatest Hits Of The Monkees
Daydream Believer-Monkees-Time-Life Am Gold
Good Morning Blues-Roomful of Blues-Roomful of Christmas
Christmas Time Again-Shawn Jones-
Back Door Santa-B.B. King-Ladies and Gentlemen… Mr B..
Merry Christmas, Baby-Chuck Berry-On The Blues Side
Please Come Home For Christmas-Eagles-The Very Best Of
Christmas Everyday-Tommy Castro & Marcia Ball-Fanclub Download
Winter Wonderland-Huey Lewis & The News-The Sounds of Christmas 2009
Happy X-Mas (War Is Over)-John Lennon & Yoko Ono-Sky Radio Christmas
Merry Xmas Everybody (Feat. Jamie Cullum)-Robbie Williams-The Christmas Present (Deluxe)
Happy Hollidays (2020)-The Rolling Stones-Winter
I Want My Baby For Christmas-Andrew 'Smokey' Hogg-Christmas Blues
Wonderful Christmastime-Paul McCartney-Christmas
21 – 22 Uhr
Christmas Wave-G. Love & Special Sauce-Coming Back Home for Christmas
Happy New Year's Blues-G. Love & Special Sauce-Coming Back Home for Christmas
Whatchu Want for Christmas-G. Love & Special Sauce-Coming Back Home for Christmas
Song Of The Seasons-Neil Young, Crazy Horse-Barn
Tumblin' Thru The Years-Neil Young, Crazy Horse-Barn
Change Ain't Never Gonna-Neil Young, Crazy Horse-Barn
That Ain't My Truck-American Aquarium -Slappers, Bangers & Certified Twangers, Vol. 2
No One Else on Earth-American Aquarium -Slappers, Bangers & Certified Twangers, Vol. 2
Small Town Saturday Night-American Aquarium -Slappers, Bangers & Certified Twangers, Vol. 2
A Real Tree This Year-Amanda Shires -For Christmas
Magic Ooooooh (feat. The McCrary Sisters)-Amanda Shires -For Christmas
Blame It on the Mistletoe-Amanda Shires -For Christmas
Blue Christmas-Norah Jones-I Dream Of Christmas
Christmastime-Norah Jones-Christmastime
You're Not Alone-Norah Jones-You're Not Alone
Merry Christmas-Ed Sheeran & Elton John-Merry Christmas (CDS)
Christmas Rain-Ben Levin-Still Here
22 – 23  Uhr
I Was A Bad Boy This Year-Rick Vito-Single
Havana Santa-Mike Farris-Havana Santa
Christmas Time Is (Coming 'Round Again)-The Mavericks-Christmas Time Is (Coming 'Round Again) – Single
Make My Wish Come True-John Lindberg Trio-Rock This Christmas
I Want A Hippopotamus For Christmas-Lake Street Dive-I Want A Hippopotamus For Christmas
Well Hear, It's Christmas-Philipp Fankhauser-Single
(It Must've Been Ol') Santa Claus-Harry Connick jr.-When My Heart Finds Christmas
Christmas Is Annoying-Keb' Mo' –
Presents for Christmas-Soloman Burke -Soul Christmas
Soul Christmas-Graham Parker-1994 Graham Parker's Christmas Cracker
Maybe This Christmas-Tracey Thorn-Tinsel And Lights
Jingle Bell Rock-Texas Tornados-A Tejano Country Christmas
Christmas In Prison-John Prine-Sweet Revenge
Christmas Cards From A Hooker In Minneapolis-Tom Waits-Blue Valentine
Everyday Will Be Like A Holiday-Delbert McClinton & Glen Clark-Delbert & Glen / Subject To Change
Christmas (Baby Please Come Home)-Darlene Love-A Christmas Gift For You From Phil Spector
Hawaiianisches Weihnachtslied (Mele Kalikimaka)-Götz Alsmann-Winterwunderwelt, Vol. 2
Jingle Bells-Raul Malo-Marshmallow World & Other Holiday Favorites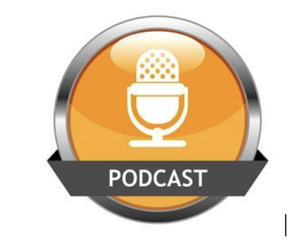 Links zum Podcast:
13. Dezember 2021
20 – 21 Uhr
It'll Be Me-Dave Edmunds-It'll Be Me
Cold & Rainy Night-Frankie Miller –
Tainted Love-Jools Holland & Marc Almond-A Lovely Life To Live
Who's Gonna Show Your Pretty Little Feet?-Billie Joe Armstrong and Norah Jones-Foreverly
Solitude-Dr. John-Duke Elegant
You Were Never Mine-Lilly Martin-Roadhouse Mission (Live)
Unknown Legend-Neil Young-Harvest Moon
Ride 'Em Down-Rolling Stones-Blue & Lonesome
More Days Like This –Seth Walker-Time Can Change
It's All Over Now – – 1964-Valentinos-Soul Original Vol. 2
Struggle Makes You Stronger-Shawn Jones-Struggle Makes You Stronger
Take Me For A Little While-Vanilla Fudge-Vanilla Fudge
WFH _ Pat McLaughlin-Station ID-Station ID
I Remember You-The World Famous Headliners-Now Appearing
Bulletproof (Feat. Delbert Mcclinton)-Casey James-Strip It Down
The Medicine Man (feat. Old Crow Medicine Show) –Keb' Mo'-The Medicine Man
Lean On Me-Keb' Mo'-Lean On Me
21 – 21 Uhr
[Get Your Kicks on] Route 66 (feat. Leroy Preston, Johnny Nicholas, and Ray Benson)-Asleep At The Wheel-Half a Hundred Years
Take Me Back to Tulsa (feat. George Strait and Willie Nelson)-Asleep At The Wheel-Half a Hundred Years
There You Go Again (feat. Lyle Lovett)-Asleep At The Wheel-Half a Hundred Years
Bump Bounce Boogie (feat. Chris O'Connell, Katie Shore, and Elizabeth McQueen)-Asleep At The Wheel-Half a Hundred Years
Swing Low, Sweet Chariot-Shelby Lynne-The Servant
Swing Down, Sweet Chariot-Shelby Lynne-The Servant
Just a Closer Walk With Thee-Shelby Lynne-The Servant
Didn't It Rain-Shelby Lynne-The Servant
Can't Let Go-Robert Plant, Alison Krauss-Raise The Roof
The Price of Love-Robert Plant, Alison Krauss-Raise The Roof
Searching For My Love-Robert Plant, Alison Krauss-Raise The Roof
Go Your Way-Robert Plant, Alison Krauss-Raise The Roof
C'est la vie, fais la belle ((You Never Can Tell))-Eddy Mitchell-Country Rock
Roulette russe-Eddy Mitchell-Country Rock
Ne parle pas de moi-Eddy Mitchell-Country Rock
Que viva Las Vegas-Eddy Mitchell-Country Rock
22 – 23 Uhr
Stone Cold (FeaturingJoe Bonamassa)-Jimmy Barnes-30:30 Hindsight (Disc 1)
Farewell To All The Sad Songs-Ali Maas & Micky Moody -Black & Chrome
Everybody's Gotta Go-Alabama Lovesnakes-Everybody's Gotta Go
Country Boy-Albert Lee-Hiding
Just Us Kids-James McMurtry-Just Us Kids
Big Mouth-Mike Zito-Pearl River
Forgive-Bywater Call-Bywater Call
Cry Like A Rainstorm-Linda Ronstadt-Cry Like A Rainstorm — Howl Like The Wind
Blue Bayou-Raul Malo-The Nashville Acoustic Sessions
Dance While You're Cookin' (feat. Delbert McClinton, Gary Nicholson)-Rossington-Take It on Faith
You Make My Dreams-Daryl Hall & John Oates-Voices
Don't Bother Trying To Steal Her Love-Duke Robillard-You Got Me
Loving You Is Sweeter Than Ever-Tedeschi Trucks Band-The Fireside Sessions
Walls (Circus)-Tom Petty & The Heartbreakers-Greatest Hits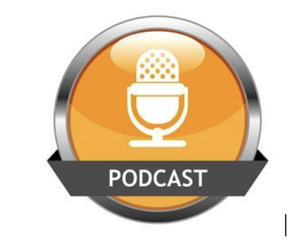 Links zum Podcast:
Stunde 1
Stunde 2
Stunde 3
6. Dezember 2021
20 – 21 Uhr
Party Town (Remastered)-Marcia Ball-Alligator Records–50 Years Of Genuine Houserockin' Music
Stop Breakin' Down-Shawn Jones Trio-Pain Passed Down
All Night Long-Mike Flanigin With Jimmie Vaughan-The Jimmie Vaughan Story – [Disc 5]
Louisiana Blues-Beau Weevils feat. Charlie Daniels-Songs in the Key of E
Walkin' on Bourbon Street-Ericson Holt-Walkin' on Bourbon Street
Think It Over-Sue Foley-Pinky's Blues
Keep Singing The Blues (Shag Mix)-Chick Willis-Blues Me Before You Lose Me
Annie Had A Baby-Chris Holzhaus-Welcome To Bluzhill Texas
Blue Night Boogie-Christina Jaccard-Blues In the Night
Midnight Hour Blues (Remastered)-Elvin Bishop & Charlie Musselwhite-Alligator Records–50 Years Of Genuine Houserockin' Music
Blue Monday Hangover (Remastered)-Albert Collins-Alligator Records?50 Years Of Genuine Houserockin' Music
   –Shemekia Copeland, Kenny Wayne Shepherd-Hit 'Em Back (feat. Robert Randolph, Tony Coleman)
Statesboro Blues-Chuck Leavell-Chuck Gets Big
Wheel of Fortune-Ray Charles-Rare Genius: The Undiscovered Masters
21 – 22 Uhr
Red House-Dion, Keb' Mo'-Stomping Ground
There Was A Time-Dion, Peter Frampton-Stomping Ground
Cryin' Shame-Dion, Sonny Landreth-Stomping Ground
I've Been Watching-Dion, Wayne Hood, Rickie Lee Jones-Stomping Ground
Hey Diddle Diddle-Dion, G.E. Smith-Stomping Ground
I Got My Eyes On You Baby-Dion, Jimmy Vivino, Marcia Ball-Stomping Ground
My Stomping Ground-Dion, Billy F Gibbons-Stomping Ground
Take It Back-Dion, Joe Bonamassa-Stomping Ground
Steady (On My Merry Way)-Lucky Wüthrich-Steady
Talkin' About Them Blues-Lucky Wüthrich-Steady
Who's Gonna Sing The Blues For You-Lucky Wüthrich-Steady
Thinking 'Bout You-Lucky Wüthrich-Steady
22 – 23 Uhr
Cherry Red Blues-Dave Alvin & Phil Alvin-Lost Time
Blues Before-Gov't Mule-Heavy Load Blues
Wish It Would Rain-Diane Durrett & Soul Suga-Put A Lid On It
Meet Me In Bluesland-Kentucky Headhunters With Johnnie Johnson-Meet Me In Bluesland
It?s My Fault Darling (Remastered)-Professor Longhair-Alligator Records?50 Years Of Genuine Houserockin' Music
Cold Lonely Nights (Live) (Remastered)-Lonnie Brooks-Alligator Records?50 Years Of Genuine Houserockin' Music
I'm A Blues Man (Remastered)-Kenny Neal-Alligator Records?50 Years Of Genuine Houserockin' Music
Soul Fixin? Man (Live) (Remastered)-Luther Allison-Alligator Records?50 Years Of Genuine Houserockin' Music
Move On Down The Line-Curtis Matheson-Lust, Love & Broken Hearts
Same Blues, Different Day-Ali Maas & Micky Moody -Black & Chrome
Cheatin' Is Risky Business-Little Milton-Annie Mea's Cafe
Locksmith Man-Long John Hunter-Swinging From The Rafters
The Chicago Way (Remastered)-Toronzo Cannon-Alligator Records–50 Years Of Genuine Houserockin' Music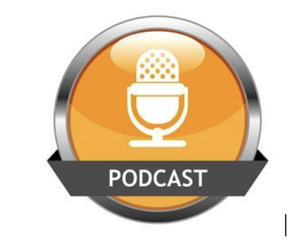 Links zum Podcast: