24. Januar 2022
20 – 21 Uhr
Keep Playin' That Rock 'n' Roll-Edgar Winter's White Trash-Edgar Winter's White Trash
Eat My Dust-Terry Anderson-Jimmy's Arcade
 Rock and Roll Doctor Featuring White Denim-The Band of Heathens-
Nadine-Rekteen & The Mojo Monkeys-Nadine
Holy Cow-Mike Finnigan-Mike Finnigan (Vinyl)
I Got My Eyes On You Baby-Dion, Jimmy Vivino, Marcia Ball-Stomping Ground
Be My Baby-Ronettes-Dirty Dancing (Soundtrack)
Baby, I Love You – 1963-Ronettes –Soul Originals Vol. 1
Say Goodbye to Hollywood-Ronnie Spector, The E Street Band-
Steady (On My Merry Way)-Lucky Wüthrich-Steady
The First Cut Is The Deepest-Sheryl Crow-Live From the Ryman 2019
Just Like Rain-Tinsley Ellis-Devil May Care
Ready to Roll-The Hangfires-Curly Q
Bad Idea-Ben Levin-Still Here
Operation Never Mind-James McMurtry-The Horses and the Hounds
To Keep From Being Found-Hayes Carll-You Get It All
21 – 22 Uhr
Two More Bottles of Wine-Kasey Anderson-Wrong Sides
Some Depression (Electrokitty Version)-Kasey Anderson-Wrong Sides
Mylow (Electrokitty Version)-Kasey Anderson-Wrong Sides
Without A Fight-Katie Henry-On My Way
Got Me Good-Katie Henry-On My Way
Too Long feat. Giles Robson-Katie Henry-On My Way
Falling in Love-Inga Rumpf-Universe Of Dreams & Hidden Tracks
Two Is One-Inga Rumpf-Universe Of Dreams & Hidden Tracks
What a Wonderful World-Inga Rumpf-Universe Of Dreams & Hidden Tracks
Low Down Dirty Dog-Vintage Trouble-Juke Joint Gems
Get It (Juke Joint Gems Version)-Vintage Trouble-Juke Joint Gems
Lover Leave Me Be-Vintage Trouble-Juke Joint Gems
Twisted Together-Vintage Trouble-Juke Joint Gems
Blowin Like a Hurricane-Scott Ellison-There's Something About The Night
Feast Or Famine-Scott Ellison-There's Something About The Night
Mirror Image-Scott Ellison-There's Something About The Night
Salina-Scott Ellison-There's Something About The Night
22 – 23 Uhr
Creep-Radiohead-The Best Of
Creep (Radiohead) – Honky Tonk Edition-There I Ruined It-
Two Time My Lovin'-Joanne Shaw Taylor-The Blues Album
How Could I-Kentucky Headhunters-….That's a Fact Jack!
I Wish I Could Remember Loving You (feat. Teresa James)-Lloyd Jones-Tennessee Run
Sail On, Sailor-Los Lobos-Native Sons
I Love The Way You're Breaking My Heart-Rachael & Vilray-Rachael & Vilray
My Heart Would Know-Robert Plant, Alison Krauss-Raise The Roof
Raisin' Kane (feat. Lee Roy Parnell)-Seth James-Different Hat
Just a Closer Walk With Thee-Shelby Lynne-The Servant
Little Blue Eyes (4th of July)-The Dirty Guv'Nahs -Revival
Ramble On Rose (feat. Bob Weir)-Wynonna-Recollections
Unknown Legend-Neil Young-Harvest Moon
Magic Carpet Ride-Steppenwolf-All Time Greatest Hits
The Marfa Queen-Moondog Show-Marfa
Wings And Prayers-The Vegabonds-Sinners And Saints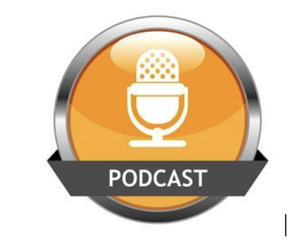 Links zum Podcast:
17. Januar 2022
20 – 21 Uhr
Dan Takes Five-The Georgia Satellites-Ultimate Georgia Satellites
Ride 'Em Down-Rolling Stones-Blue & Lonesome
Takes One To Know One-Teresa James & The Rhythm Tramps-Rose-Colored Glasses Vol. 1
I Ain't Living Long Like This (feat. Rodney Crowell)-Shannon McNally-The Waylon Sessions
Black Magic Woman-Rick Vito-Celebrate the Music of Peter Green and the Early Years of Fleetwood Mac – Act 2
Du chasch nid tanze-WILDC-Du chasch nid tanze
Ode to Billy Joe-Wendy Moten-I've Got You Covered
Peaches and Cream-Pete Mroz-The Land of Oz
It Tears Me Up-Lucinda Williams-Lu's Jukebox Vol 2 – Southern Soul: From Memphis To Muscle Shoals
Alan Freed-Lou Ford-Alan Freed´s Radio
Irish Girl-The Dirty Knobs-Wreckless Abandon
I Could Have Been Your Best Friend-Tracy Nelson-Time Is On My Side (Vnyl)
Time After Time-Cyndi Lauper-Time After Time: The Best Of Cyndi Lauper
Caroline-Nate Fredrick-Different Shade of Blue
Sharecropper's Son-Robert Finley-Sharecropper's Son
21 – 22 Uhr
I'm All About Love-Rodney Crowell-Triage
Next to Me (Featuring Ellis Hall)-Lilly Martin-Right Now
Summer In The City-Isaac Hayes-Branded
For What It's Worth-Los Lobos-Native Sons
Jealous Hearted Blues-Kelly's Lot-Where And When
Time To Boogie-Ray Benson-Mad Dogs & Okies
You Better Move On-Donnie Fritts-June (A Tribute to Arthur Alexander)
Tennessee Waltz (feat. Eliza Jane Barnes)-Jimmy Barnes-Flesh And Blood
Tennessee Girl-Mike Farris-Silver & Stone
It Hurts Me Too-GA-20-Try It…You Might Like It: GA-20 Does Hound Dog Taylor
Farther On Up The Road-Jimmy Smith-Prime Time
Rock Me Baby (Feat. George Benson & Claudette King)-Tito Jackson -Under Your Spell
Purple Suede Boots-Lea Mcintosh-Blood Cash
Ain't Gonna Rock with You No More-Damon Fowler-The Whiskey Bayou Session
We Belong Together-Rickie Lee Jones-Pirates
22 – 23 Uhr
Slow Down-Curtis Salgado-Damage Control
My Baby Don't Tolerate-Lyle Lovett-My Baby Don't Tolerate
Vagabond Man-Billy F Gibbons-Hardware
Louisiana Rain-Delta Moon-Babylon Is Falling
Ode to Billie Joe-Bobbie Gentry-The Girl From Chickasaw County: The Complete Capitol Masters
Hardest Part (feat. Delbert McClinton voc.)-Dana Robbins-Dana Robbins
Kick Out Of It-Rides, The-Pierced Arrow (Deluxe Edition)
The Way We Make A Broken Heart-John Hiatt & Rosanne Cash-Best Of John Hiatt
Easier Way-Trevor B. Power-What Is Real
All Right Now-Free-The Best Of Free
Missionary Man-Eurythmics-Best Of
455 Rocket-Francine Reed-Shades Of Blue
Mission Temple Fireworks Stand-Paul Thorn-Mission Temple Fireworks Stand
Soul Shake (feat. Danielle Nicole)-Tommy Castro & The Painkillers-Stompin' Ground
Little Miss Night And Day-Boz Scaggs-Out Of The Blues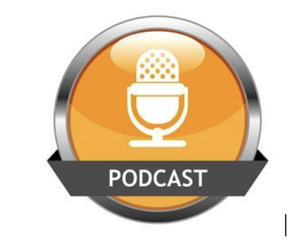 Links zum Podcast:
10. Januar 2022 SCHWEIZER ROCK PIONIERE mit Stefan Künzli
20 – 21 Uhr
Tomorrow Blue-Toad
Black Night (Orig. Single Version)-Deep Purple
Breakdown-TEA
Good Times 1974.wmv-TEA
Lets Play the Music-TEA
Mis Blues-Krokodil
You're Still A Part Of Me-Krokodil
Morning Dew-Krokodil
Stay (1971)-Toad
Let's Get Hi-Toad
I Saw Her Standing There-Toad
21 – 22 Uhr
Stalactite-Les Aiglons
Papillon-Refugee
Out In The Sun-Patrick Moraz
Hypocrites –Toni Vescoli
Susann –  Live 1974-Toni Vescoli
Heavenly Club-Les Sauterelles
Highway Song-Krokus
Ain't That A Shame-Champion Jack Dupree
Cryin' Woman Blues-Champion Jack Dupree
Why Not-The Baracudas
Jellys Boogie-Jelly Pastorini
Hear My Plea (live)-The Shiver
22 – 23 Uhr
Pollution-Grünspan
Nimm das nid so tragisch-Span
Bärner Rock – THUNFEST-Span
Muschle-Rumpelstilz
Warehuus Blues-Rumpelstilz
Child Of My Kingdom-Tusk
Rock is here-Montezuma
 Israel-Demon Thor (Tommy Fortman)
Wilhelm Tell-Udo Lindenberg, Alexis Korner, Romy Haag, Tommy Fortmann, Beat Hirt
Lonely Baby —The Dynamites
 What can I Do-The Sevens
Bedside Radio-Krokus
Montgolfier-Les Sauterelles
Le beau lac de bale – je suis speed 7" (1977)-Docteur Stein
The Night Birds (Instrumental)-The Nightbirds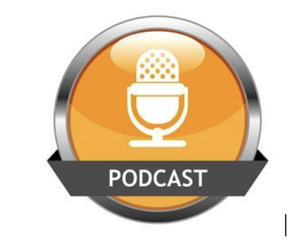 Links zum Podcast:
3. Januar 2022 BLUES SPECIAL
20 – 21 Uhr
Rock Alley-Duke Robillard-Blues Bash!
Lonesome Whistle Blues-Ben Levin-Before Me
You Won't Have A Problem When I'm Gone (Remastered)-Chris Cain-Alligator Records–50 Years Of Genuine Houserockin' Music
Even The Saved Need Saving-Selwyn Birchwood-Pick Your Poison
Better Off With The Blues-Delbert McClinton-One Of The Fortunate Few
There Was A Time-Dion, Peter Frampton-Stomping Ground
Blues For Yesterday-Elvin Bishop and Charlie Musselwhite-One Hundred Years Of Blues
I Don't Know What You've Got (Feat. Mike Farris)-Joanne Shaw Taylor-The Blues Album
Who's Gonna Sing The Blues For You-Lucky Wüthrich-Steady
Shake Your Moneymaker-Rick Vito, Ricky Peterson, Steven Tyler, Andy Fairweather Low & John Mayall-Celebrate the Music of Peter Green and the Early Years of Fleetwood Mac
Pleasing Linda Lou-Seth James-Different Hat
Mama Told Me-Tia Carroll-You Gotta Have It
Cognac (Feat. Jeff Beck & Keith Richards)-Buddy Guy-The Blues Is Alive And Well
21 – 22 Uhr
Women, Drugs and Alcohol-Tommy Castro-Tommy Castro Presents: A Bluesman Came To Town
That's What I Love About 'Cha-Toronzo Cannon-The Preacher, The Politician Or The Pimp
I Ain't Never-Wendy Moten-I've Got You Covered
Singin' The Blues-Ruthie Foster Big Band-Live At The Paramount
Somebody Else Will-Lindsay Beaver & Brad Stivers-Lindsay Beaver & Brad Stivers
Hate To See You Go (Extended)-Little Walter-Little Walter – The Complete Chess Masters – 1950-1967 – CD3
Going Back Home-J.T. Lauritsen & The Buckshot Hunters-Bluey Eyed Soul Vol. 2
The Things We Used To Do-Doug Duffey And BADD-Blind Raccoon Nola Blue Collection: Volume Two Disc 1
One More Tear (feat. Annika Chambers)-Dave Keller, Annika Chambers-You Get What You Give
Vicksburg Blues-Travis Bowlin-Secundus
Down Home Blues (X-Rated)-Denise Lasalle-A Lady In The Street
How Many More Years-Freddy King-The Texas Cannonball
Son of a Gun-Dawn Tyler Watson-Jawbreaker!
Yer Blues-Jeff Healey Band-Cover to Cover
Gotta Right-Kirk Fletcher-Hold On
22 – 23 Uhr
Bus Station Blues-Sunnyland Slim-She Got A Thing Goin' On
Please Come Home-Andy Poxon-Tomorrow
A Sentimental Blues-Ray Charles-The Genius
Should I Have Lied-Tinsley Ellis-Tough Love
Walk On-Tim Gartland-Satisfied
Delta Blues Queen-Stina Stenerud-Kissing Fools
Boogie Like You Wanna-Angela Strehli-Deja Blue
Cryin' Time Again-Teddy Morgan-Ridin' In Style
Sarah Brown BS-Station ID 2019-Station ID 2019
Devil's Best Disguise-Sarah Brown-Sayin' What I'm Thinkin'
Tom Hambridge BS-Station ID-Station ID
Bluz Crazy-Tom Hambridge-The NOLA Sessions
My Head's In Mississippi-ZZ Top-One Foot In The Blues
Junker's Blues-Willy DeVille-Live In Berlin
Live It Up-Lloyd Jones Struggle-Full Force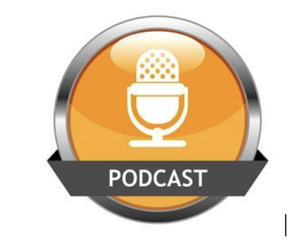 Links zum Podcast: