30. Mai 2022
20 – 21 Uhr
Don't Fight It, Feel It-Elvin Bishop Group-Feel It!
Call Me The Breeze-Atlanta Rhythm Section-Anthology: Greatest & Latest
Still Alive and Well with Kenny Wayne Shepherd-Edgar Winter-Brother Johnny
Give My Life to Rock and Roll-Jamie McLean Band-Paradise Found
Poor Poor Pitiful Me-Jackson Browne & Bonnie Raitt-Enjoy Every Sandwich – The Songs Of Warren Zevon
Hard To Be (feat. Bonnie Bramlett, Jimmy Hall, Joe Bonamassa, Josh Smith, Jack Pearson)-Reese Wynans and Friends-Sweet Release
Tumblin' Dominoes-Markus Rill-Everything We Wanted 
Eddie's Radio-Show-BAP-Aff Un Zo 
Hallo Engel-Stefan Waggershausen-Hallo Engel
Can't Get It-Phon Roll-Love Boat
Selvelied (feat. Büne Huber)-Trummer-Heldelieder
Golden Lady of the Canyon-Sugaray Rayford-In Too Deep
In The Wee Wee Hours-Duke Robillard-They Called It Rhythm & Blues
Anything You Want-Robert Cray Band-That's What I Heard
It's Not Easy-Hollis Brown-In The Aftermath
21 – 22 Uhr
In and Outta Style-The Chefs-Sing for Your Supper
Nobody Left to Blame-The Chefs-Sing for Your Supper
When Did It Get so Easy-The Chefs-Sing for Your Supper
You've Been on My Mind-The Chefs-Sing for Your Supper
Pants Is Overrated-Lyle Lovett-Pants Is Overrated
Her Loving Man-Lyle Lovett-12th of June
Pig Meat Man-Lyle Lovett-12th of June
Straighten Up and Fly Right-Lyle Lovett-12th of June
Oughta Know-Clay McClinton-Livin' Out Loud
Keep Singing The Blues (Shag Mix)-Chick Willis-Blues Me Before You Lose Me
You Got A Friend In Me-Charlie A'court-Color Me Gone
Ordinary Man-James Pennebaker-Under The Influence
Medicine Man-Seth James-Good Life
Brand New Man-Eddie Hinton-Very Extremely Dangerous
When A Man Loves A Woman (Live)-Andy Fairweather Low & The Lowriders-Lockdown Live
22 – 23 Uhr
Girl's Got Something-Casey James-If You Don't Know by Now
Rockin' All Over the World-John Fogerty-John Fogerty
I Just Wanna Do My Thing-Lucky Wüthrich-Steady 
Wounded Dog (feat. Mark Knopfler)-Bo Ramsey-How Many Miles
Rider In The Rain-Randy Newman-Golden Love Songs 11 (Just T..
Red House-Dion, Keb' Mo'-Stomping Ground
For You Blue-The Beatles-Let It Be
When I Get Home (With Ruby Turner)-Jools Holland & His Rhythm & Blues Orchestra-Jack O The Green (Small World Big Band Friends 3)
Goodnight Irene-Leon Russell-Hank Wilson's Back!
Three Time Loser-Rockpile-Live At Montreux
Gel', Du Magst Mi-Ludwig Hirsch-Sternderl Schaun
Bist Du Vom KGB 2018 (Feat. Maria Furtwängler)-Udo Lindenberg-Mtv Unplugged 2 (Live Vom Atlantik)
You Don't Know Like I Know-Sam & Dave-The Very Best Of Sam & Dave
Cecilia-Simon & Garfunkel-Simon & Garfunkel's Greatest Hits
Ride 'Em On Down-Rolling Stones-Blue & Lonesome
Un'estate Italiana (Stadium Version)-Edoardo Bennato & Gianna Nannini-
I Got You Babe (With Chrissie Hynde Pretenders)-UB40-The Best Of UB40, Vol. 1
Egusee (Louenesee)-Baze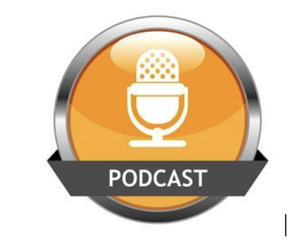 Links zum Podcast:
Stunde 1
Stunde 2
Stunde 3
23. Mai 2022
20 – 21 Uhr
Love You Period-Dan Baird-Love Songs For The Hearing Impaired
Eighteen Wheels (Feat. Rhett Miller)-Ronnie Fauss-Built To Break
Rev It Up-Mary McBride-Everything Seemed Alright
Love So Strong-Bonnie Raitt-Just Like That…
We Belong-Pat Benatar-All Fired Up – Disc 2
Lifted-Trombone Shorty-Lifted
Stairway To Heaven-Beth Hart-A Tribute To Led Zeppelin
Better Man-Beth Hart-The Best Of
Your Heart Is As Black As Night-Beth Hart-The Best Of
Soul Shine-Beth Hart-The Best Of
Trouble-Beth Hart-Better Than Home
Drive of Shame ( feat. Mick Jagger)-Brad Paisley-Love and War
South of the Border (Down Mexico Way) [with George Strait]-Asleep At the Wheel-Still the King: Celebrating the Music of Bob Wills and His Texas Playboys
Sledgehammer-Bachman-Turner Overdrive-Not Fragile
21 – 22 Uhr
Back In The Days-Caroline Chevin-Back In The Days
Schachtar Gäge Gent-Züri West-Love
Ce Soir-Richard Koechli-Searching for the Blues
Get Yourself Something New-Steven Andrews-Old & New – EP
Steady (On My Merry Way)-Lucky Wüthrich-Steady
More Than Words_-Extreme-Best Of
Texas Rain-Ben Vaughn-Texas Road Trip
How Deep Is Your Love-Bee Gees-The Rolling Stone Magazines 500 Greatest Songs Of All Time
Sail On, Sailor-Los Lobos-Native Sons
Connecticut Blues-Delbert McClinton-Outdated Emotion
Truck Stop At The End Of The World-Bill Kirchen-The Proper Years
My Baby Done Changed the Lock on the Door-Taj Mahal, Ry Cooder-Get On Board
Bring it On Home-Bakerloo-Bakerloo
Don't Call On Me-Band of Heathens-The Band Of Heathens
Route 66 (Live)-Andy Fairweather Low & The Lowriders-Lockdown Live
Bleed Me Dry-Jim Dan Dee-Real Blues
22 – 23 Uhr
Hammer To Fall-Queen-Greatest Hits Ii
Arkansas-Chris Stapleton-Starting Over
Me & You-Lloyd Jones-Tennessee Run
If You Gotta Make A Fool Of Somebody-Joanne Shaw Taylor-The Blues Album
Setting Me Up-Dire Straits-Dire Straits
On The Wrong Side Of The Railroad Tracks-Dr. John-Duke Elegant
I Can't Stand The Rain-Dee Dee Bridgewater-Memphis …Yes, I'm Ready
455 Rocket-Francine Reed-Shades Of Blue
Something About You-Frankie Miller-Falling in Love/Perfect Fit
Emma Jean's Guitar-Chely Wright-Let Me In
Back In The U.S.A.-George Thorogood & The Destroyers-The Original
Drinkin' Liquor And Chasin' Women feat. Joanna Connor-Larry McCray-Blues Without You
Caravan Of Love-Housemartins-Upped By Jolll – 20463855
Once Bitten Twice Shy-Ian Hunter-Welcome To The Club
I Love You Period-Dan Baird-Love Songs For The Hearing Impaired
Rock'n' Roll Is King-ELO Electric Light Orchestra-The Very Best Of The Electric Light Orchestra (Disc 2)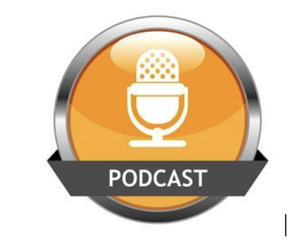 Links zum Podcast:
Stunde 1
Stunde 2
Stunde 3
16. Mai 2022
20 – 21 Uhr
Do You Love Me (with Josh Teskey)-Jimmy Barnes-
Give My Life to Rock and Roll-Jamie McLean Band-Paradise Found
On The Road-Bryan Adams-So Happy It Hurts
Workin' Man Blues-Eli Paperboy Reed-Down Every Road
What About Love? feat. Kenny Wayne Shepherd-Mindi Abair-Forever
Something You Got (Live)-Andy Fairweather Low & The Lowriders-Lockdown Live
California Blue-Roy Orbison-Mystery Girl [25th Anniversary Deluxe Edition]
Chanson pour Jacques-Francis Cabrel-À l'aube revenant
Bon Temps Rouler feat. Rockin' Dopsie Jr. and the Zydeco Twisters-Kenny Neal-Straight From The Heart
Livin' for the Ones-Bonnie Raitt-Just Like That…
Jambalaya-Delbert McClinton-Outdated Emotion
Good Love-Lilly Martin  -Lookout
Last Call feat. Vince Gill-Albert Cummings-TEN
Like a Bird in the Sky (Acoustic)-Bluedög-Shut up and Listen to the Band
Did You Say Such A Thing feat. Bruce Springsteen-John Mellencamp-Strictly A One-Eyed Jack
Fia de Hoa-Kurt Ostbahn & Die Kombo-Höchste Zeit – Ein Abend im Gasthaus Quell
Blackmail-Robert Palmer-Sneakin' Sally Through The Alley
21 – 22 Uhr
Got That Style  (feat Ronnie Earl, Red Young)-Grace Kuch-Got That Style
Pants Is Overrated-Lyle Lovett-Pants Is Overrated
Leaving Train –Steven Andrews-
Long Face-Bobby Charles-Bobby Charles (w/ Bonus Tracks)
Love In The Worst Degree-Shannon McNally-Small Town Talk (Songs Of Bobby Charles)
Cheap…Thrills-Frankie Miller-Easy Money
It's Alright-Huey Lewis & The News-People Get Ready: A Tribute To Curtis Mayfield
Mighty Mighty Mississippi-Delaney Bramlett-A New Kind Of Blues
Down To The Waterline-Dire Straits-Dire Straits
Write A Hit (feat. Marcia Ball)-The Jimmys-Gotta Have It
All You Ever Do Is Bring Me Down-Mavericks-Music for All Occasions
Fire-Pointer Sisters-The Collection
Bad Girl Blues-Rick Vito-Lucky Devils
Drag Queens In Limousines-Mary Gauthier-Drag Queens In Limousines
Open Your Eyes-Caroline Chevin-Note to Self
22 – 23 Uhr
Mother's Daughter-Santana-Abraxas
Rock and Roll-Royal Southern Brotherhood-Heartsoulblood
This Train Is Gone-Stephen Bruton-What It Is
Soul Searchin'-Solomon Burke-Don't Give Up On Me
You Don't Treat Me No Good-Sonia Dada-Sonia Dada
Why Did You Do It?-Stretch-Unfinished Business
Storybook Love-Black Sorrows-Endless Sleep XL
Little Child-Tiny Town-Tiny Town
Louisiana Rain-Tom Petty & The Heartbreakers-Through The Cracks
The Trouble With Trouble-Trish Murphy-Girls Get In Free
Nancy Lee-Vintage Trouble-The Bomb Shelter Sessions [CD1]
I Hear You Knocking-Wynonna-Recollections
Soul Shake (feat. Danielle Nicole)-Tommy Castro & The Painkillers-Stompin' Ground
Don't Pass Me By-Georgia Satellites-Let It Rock: The Best Of The Georgia Satellites
Les Tournesols-Marc Lavoine-Morceaux D'amour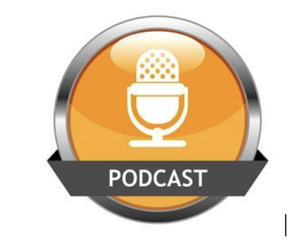 Links zum Podcast:
9. Mai 2022
20 – 21 Uhr
Bleed Me Dry-Jim Dan Dee-Real Blues
Pants Is Overrated-Lyle Lovett-Pants Is Overrated
Swiss Guy-Florian Fox-
Tennessee Mud-Trigger Hippy-Trigger Hippy
Sunntig Mittag I De Sächzgerjahr-Züri West-Love
Say It With Love feat. Raul Malo-Mindi Abair-Forever
Rompin' Stompin' Blues-Judds-Love Can Build a Bridge
This Country's Rockin'-Judds-Love Can Build a Bridge
Have Mercy-Judds-Greatest Hits
Rockin' With The Rhythm Of The Rain-Judds-Greatest Hits
Don't Be Cruel-Judds-From The Heart
I'll Be Your Baby Tonight-Norah Jones-Come Away With Me (Super Deluxe Edition)
Ich Zieh' Meinen Hut-Udo Lindenberg-Stark Wie Zwei
Stand By Me (Live from the Late Show with David Letterman)-Tracy Chapman-Greatest Hits
What Not To Do-Bekka Bramlett & Kevin McKendree-Single
You're No Good-Margo Price-You're No Good
Show of Live-Arno-Future Vintage
21 – 22 Uhr
The Sun Is Shining-Delbert McClinton-Outdated Emotion
Two Step Too-Delbert McClinton-Outdated Emotion
I Want A Little Girl-Delbert McClinton-Outdated Emotion
Connecticut Blues-Delbert McClinton-Outdated Emotion
Move It On Over-Delbert McClinton-Outdated Emotion
I Ain't Got You-Delbert McClinton-Outdated Emotion
Call Me A Cab-Delbert McClinton-Outdated Emotion
Let It Burn-Caroline Chevin-Note to Self
Dance the Night Away-Caroline Chevin-Note to Self
Back to Love-Caroline Chevin-Note to Self
Save Me-Dana Fuchs-Borrowed Time
Not Another Second on You-Dana Fuchs-Borrowed Time
Back In The U.S.A.-George Thorogood & The Destroyers-The Original
Woman With The Blues-George Thorogood & The Destroyers-The Original
Oklahoma Sweetheart-George Thorogood & The Destroyers-The Original
Got You On My Mind-Kenny 'Blues Boss' Wayne-Blues From Chicago To Paris
Somebody Tell That Woman-Kenny 'Blues Boss' Wayne-Blues From Chicago To Paris
After While-Kenny 'Blues Boss' Wayne-Blues From Chicago To Paris
22 -23 Uhr
Livin' for the Ones-Bonnie Raitt-Just Like That…
Something's Got a Hold of My Heart-Bonnie Raitt-Just Like That…
Love So Strong-Bonnie Raitt-Just Like That…
Here Comes Love-Bonnie Raitt-Just Like That…
Runaway-Bonnie Raitt-Sweet Forgiveness
I Can't Make You Love Me-Bonnie Raitt-Luck Of The Draw
Love Me Like A Man-Bonnie Raitt-Give It Up
Thing Called Love-Bonnie Raitt-Nick Of Time
Have a Heart-Bonnie Raitt-Nick of Time
Something To Talk About-Bonnie Raitt-Luck Of The Draw
Good Man, Good Woman (with Delbert McClinton)-Bonnie Raitt-Luck Of The Draw
Angel From Montgomery (live With Bonnie Rait-John Prine-Great Days – An Anthology
I'm In The Mood-John Lee Hooker & Bonnie Raitt-The Healer
Women Be Wise-Bonnie Raitt & Sippie Wallace-
Unnecessarily Mercenary (Feat. Jon Cleary)-Bonnie Raitt-Bonnie Raitt & Friends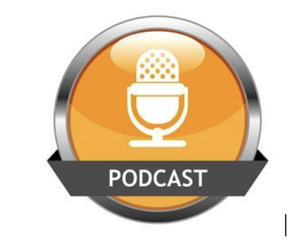 Links zum Podcast:
2. Mai 2022 BLUES SPECIAL
20 – 21 Uhr
Stagger Lee-Delbert McClinton-Stagger Lee
Blame it On Me-Bonnie Raitt-Just Like That…
You Hit One Over The Fence-Denise Lasalle-24 Hour Woman
Stop Me! Before I Love Again-Francine Reed-Can't Make It On My Own
Don't Answer The Door-Frank Biner-Fixin' to Jam
Moving to Nashville-James Armstrong-Guitar Angels
Too Old To Grow Up-Albert Cummings-TEN
Please Let Me Get One Word In-Ben Levin-Still Here
Drinkin' Liquor And Chasin' Women feat. Joanna Connor-Larry McCray-Blues Without You
Man Of Steel-HOROJO Trio-Set The Record
I'm Just Livin' The Blues-Jesse Taylor-Texas Tattoo
Boogie Chillen-John Lee Hooker-The Early Blues Roots Of Led Zeppelin
Don't Start Me To Talkin' (Ft Mick Jagger & Keith Richards)-Jimmy Rogers All Stars-Blues Blues Blues
Ich kenn mich aus mit dem Blues-Stefan Waggershausen-Aus der Zeit gefallen
21 -22 Uhr
My Baby Done Changed the Lock on the Door-Taj Mahal, Ry Cooder-Get On Board
Pick a Bale of Cotton-Taj Mahal, Ry Cooder-Get On Board
What a Beautiful City-Taj Mahal, Ry Cooder-Get On Board
I'm Movin' On-Vaneese Thomas-Fight The Good Fight
Bad Man-Vaneese Thomas-Fight The Good Fight
Lost In The Wilderness-Vaneese Thomas-Fight The Good Fight
Stormy Monday Blues with Robben Ford-Edgar Winter-Brother Johnny
Got My Mojo Workin' with Bobby Rush-Edgar Winter-Brother Johnny
Memory Pain with Warren Haynes-Edgar Winter-Brother Johnny
Highway 61 Revisited with Kenny Wayne Shepherd,& John McFee –Edgar Winter-Brother Johnny
Pawn Shop Blues-Taj Mahal, Ry Cooder-Get On Board
Cornbread, Peas, Black Molasses-Taj Mahal, Ry Cooder-Get On Board
22 – 23 Uhr
I siech scho Sochn-Ostbahn Kurt-A Blede Gschicht…
Boid is so weid-Ostbahn Kurt-A Blede Gschicht…
Wos Red I-Ostbahn Kurt-Ollas Wos I No Brauch
Wos wü de wüde Hilda-Ostbahn Kurt-Ollas Wos I No Brauch
Die rote Anni & ihr Kavalier-Kurt Ostbahn & Die Kombo-Espresso Rosi
6 x fia nix-Kurt Ostbahn & Die Kombo-Höchste Zeit – Ein Abend im Gasthaus Quell
It's all over now-Arno-Charles et les Lulus
Little red rooster-Arno-Charles et les Lulus
Boogie Woogie Into Town-Arno-Idiots Savants
Trouble In Mind-Arno-
Eyesight to the blind-Arno-Charles et les Lulus
La paloma-Arno-Charles et les Lulus
It's My Birthday-Arno-Charles & The White Trash European Blues Connection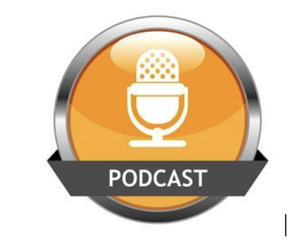 Links zum Podcast: