My Top 20 of 2021
Das sind meine 20 Lieblingsalben des Jahres 2021. Die Auswahl ist subjektiv, wie immer. Einfach auf den Albumtitel oder das Cover klicken und ihr könnt das Album auf Spotify hören.
These are my 20 favorite albums of 2021. The selection is subjective, as always. Just click on the album title or cover and you can listen to the album on Spotify.
Was für ein Debütalbum des jungen Bluesmusikers aus Thun. Zwölf eigene Songs, eingespielt mit seiner hervorragenden Band und produziert von Philipp Fankhauser und Marco Jencarelli. Die Zukunft des Blues in der Schweiz ist in Thun.
What a debut album of the young blues musician from Thun (Switzerland). Twelve original songs, recorded with his excellent band and produced by Philipp Fankhauser and Marco Jencarelli. The future of blues in Switzerland is in Thun.
Vor zwei Jahren hat mir Tommy dieses Album angekündigt. Er hat. gesagt, es würde sein bestes Album werden. Und er hat sein Versprechen gehalten. Der Top-Produzent und mehrfache Grammy Gewinner Tom Hambridge hat das Album produziert und auch die meisten Songs zusammen mit Tommy geschrieben.
Two years ago Tommy announced this album to me. He said it would be his best album. And he kept his promise. Top producer and multiple Grammy winner Tom Hambridge produced the album and also wrote most of the songs together with Tommy.
Seth James hat auch sein neues Album im Rock-House von Kevin McKendree in Franklin produziert. Und es sind nicht nur die vielen Musiker, welche bereits bei Delbert McClinton mitgespielt haben, die den Eindruck vertiefen, es könnte da langsam ein Nachfolger von Delbert heranwachsen. Das songwriting ist brilliant und die Produktion sowieso. Kevin McKendree hat sich innert kürzester Zeit zu einem Top-Produzenten für diesen Musikgenres entwickelt.
Seth James has also produced his new album in the rock house of Kevin McKendree in Franklin. And it is not only the many musicians who have already played with Delbert McClinton, which deepen the impression that there could slowly grow a successor to Delbert. The songwriting is brilliant and the production anyway. Kevin McKendree has developed within a very short time to a top producer for this music genre.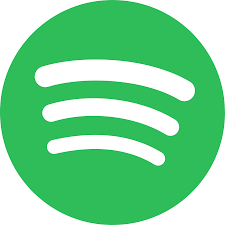 Und hier meine Spotify Liste mit rund 10 Stunden Musik aus dem Jahr 2021.
Einfach QR-Code scannen und los gehts. Ich wünsche viel Vergnügen.